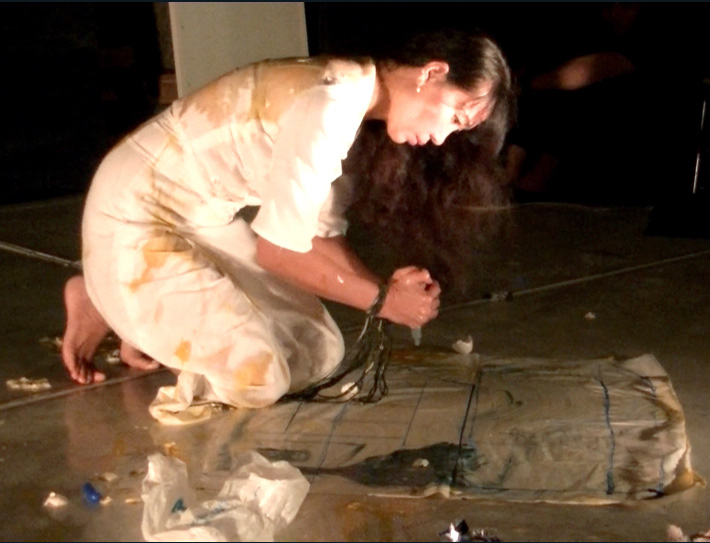 Khaing Su Performance Art examines the Art/Live nexus; in particular, the inter-generational spirituality of the Myanmar people of Burma.
I use my body to inspire and create Art works as a woman in women in our society, who is living an surviving in the society with the less respect to the women. My response to the actions came to me as the family problems, blaming and disrespectful eyes of men and the whispering gossips from the women in my surroundings, became my pieces of Art. 
I inspire my sense of Art as a mother, growing her child in the mess of family problems with no strength to fight back to all those nearest enemies-in-home but keep growing her child to be better than her and her enemies. I as a woman in the woman, I use my own body to inspire and create my Art.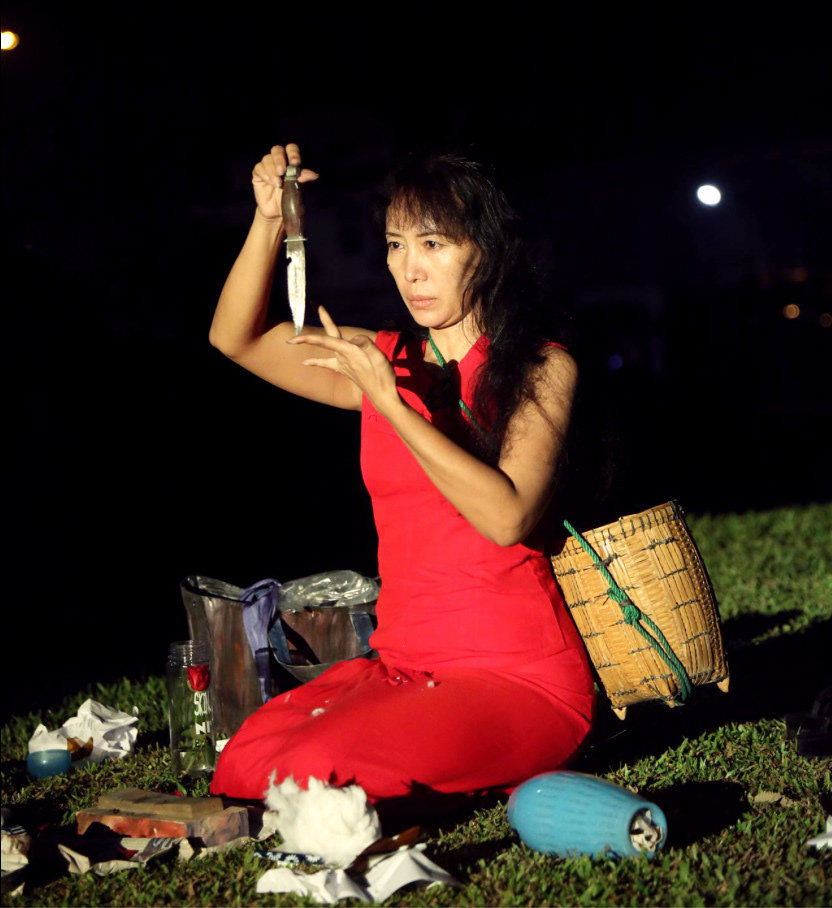 In this piece I would like to talk about a mother how she creates her daughter's life. As a mother I wanted to give her a life with success, a life with happiness and the good reputation. So I did and doing whatever I can for her to escape from a life, how I have experienced. 
Her NO nearest enemies NO.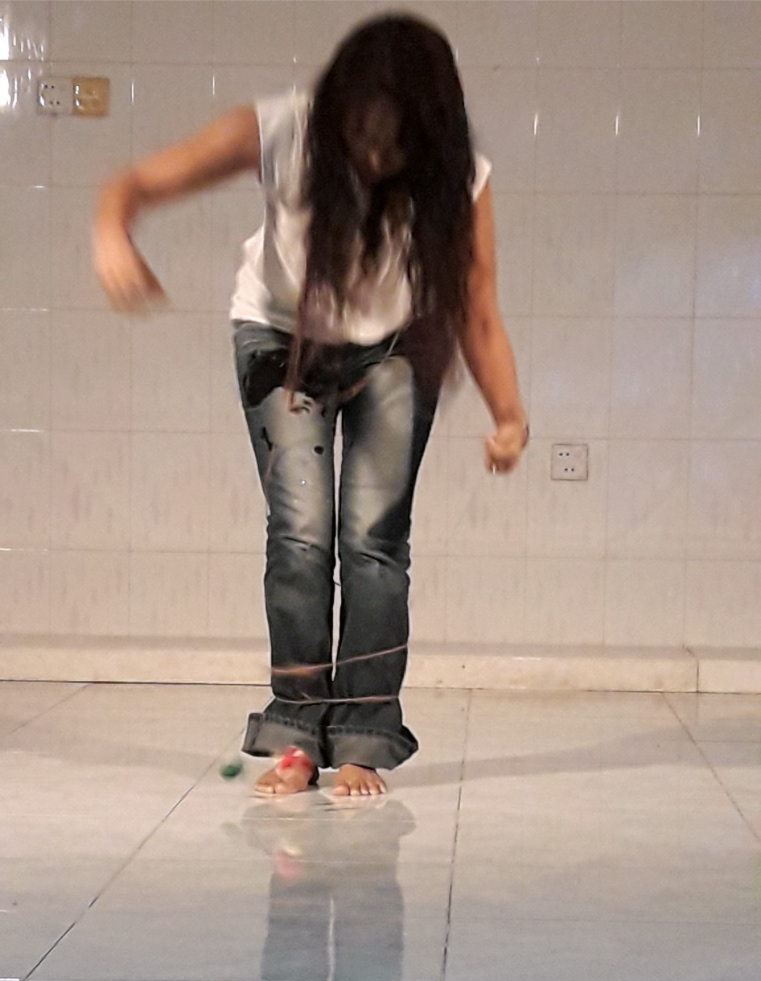 "Trying" - Performance by Khaing Su. Yangon city.
Colourful, and even taking her place of colourful Queen, during her struggle as one who is is trying to continue helping the Myanmar people.