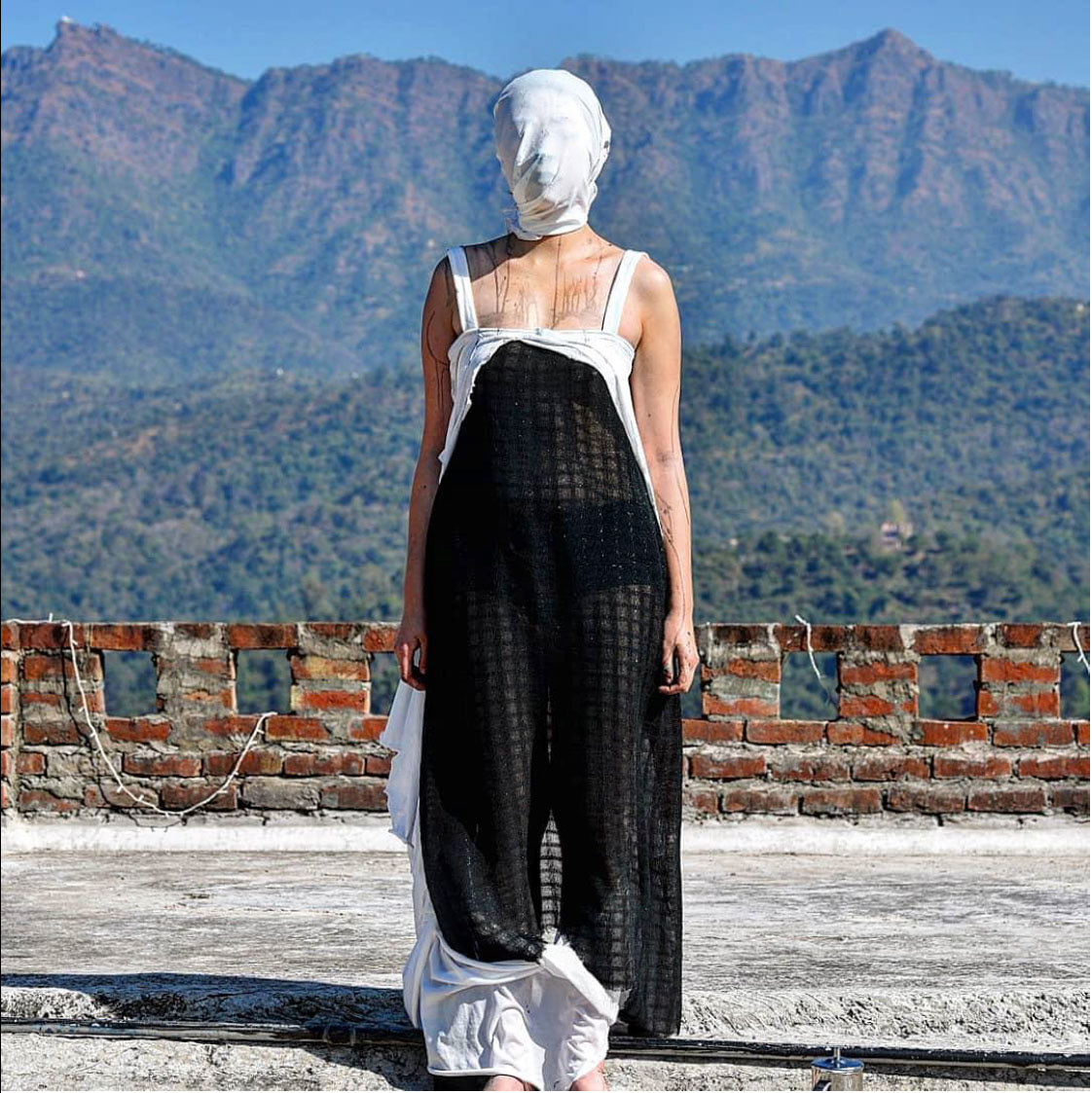 "You said I make monster in my mind, And it will hurt you and me"
With this statement in mind we consider the purpose of Art in the world of lived relationships were intimacy is a reality; a world were we are trying to understand many human relationships and our own self identity. This Art like a medicine - a psycho-drama where artist and audience are transformed; where we benefit in wisdom and understanding of each other.
This is how I see the performance work of Park Jihyoung. 
In her performance art, Park talks about the inner world of relationships and the wounds we encounter in living: "Relationships give us good things....also bad things". We all know this truth but we want to see this demonstrated as an art form, a performance piece or psycho-drama. And Park does this with great sophistication.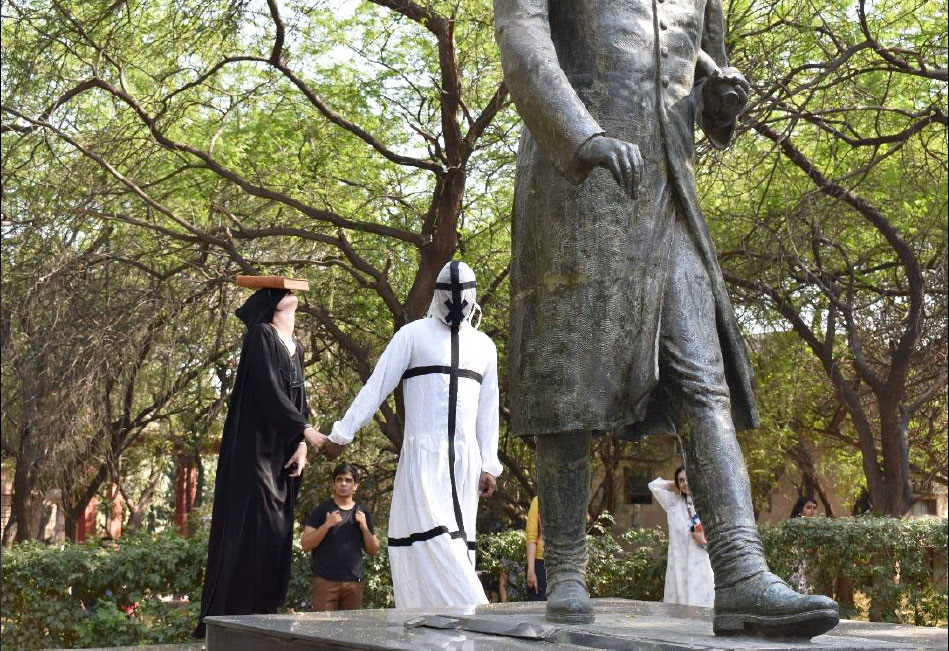 With the performance, "  ", Park talks about the healing process in a society which demands control and conformity. How do we manage, as humans; "...the thought of perfection in our daily life throughout the parent, teachers, university, job...". The artist shares with us, this wisdom, "It is okay to make a little mistake. It is fine if you look a little unusual." Most artists know this wisdom, but it another thing to perform this with an audience"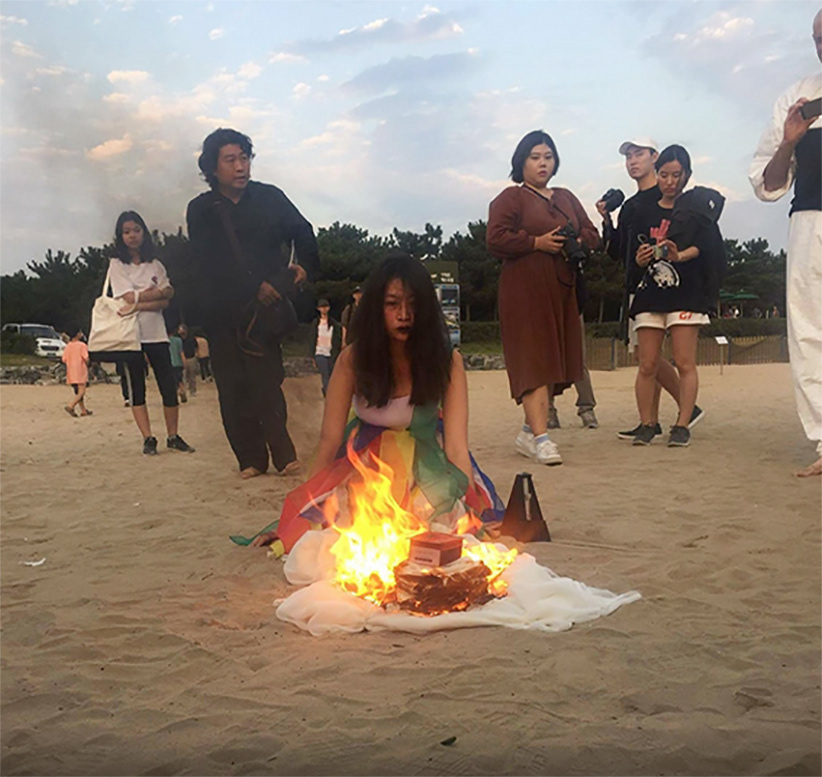 "Cure" articulates the idea of an unconscious communication between the artist and the audience. This emotional connection is a transformation; "In order for the pain to heal, one must prepare to face the pain, get out of the darkness and heal". As we can see in this performance piece, Park is burning personal items. This is self-healing, the burning of the past. We the audience empathise with idea of burning the past, we too think of healing ourselves, but first we must see our own wounds to begin the process of healing.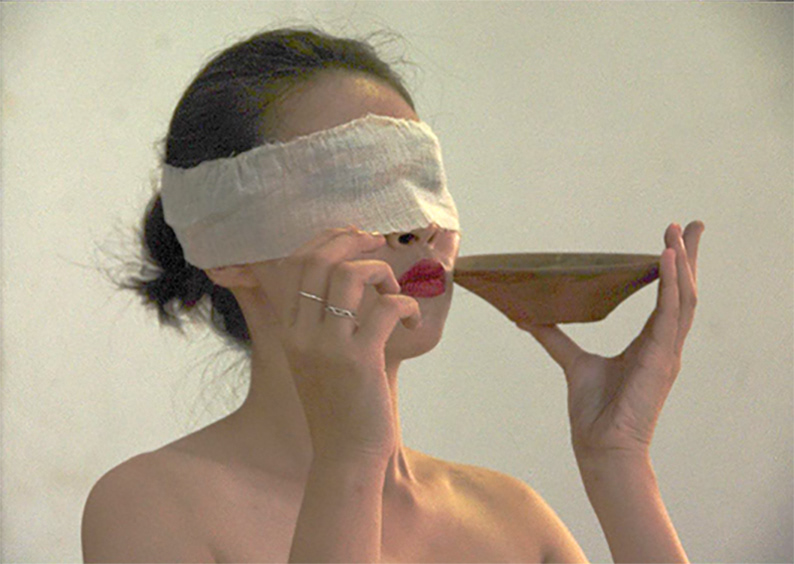 The importance of the object - the bowl in the performance. The bowl is filled with water, water is slowly dropped from the bowl, black liquid is dribbled into the bowl, the bowl is used to hide from and then reappear to the audience. And finally, the bowl is broken. It is with the bowl that we take from others, we relate with others until it becomes like a poison with stagnant understandings of each other. Our only choice is to seek escape by breaking that which has been the container of our understanding.