Based on the extreme body in public spaces, with plastic wrap - an object to be considered or conjectured.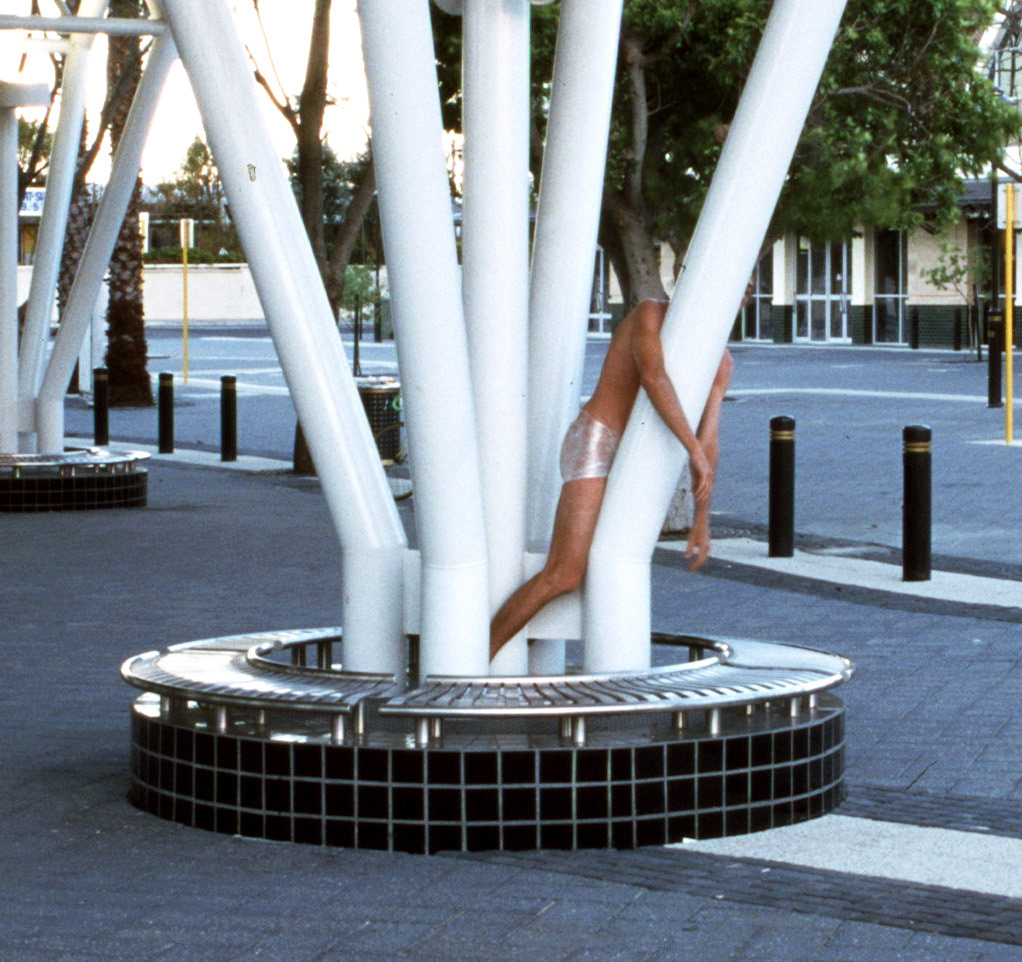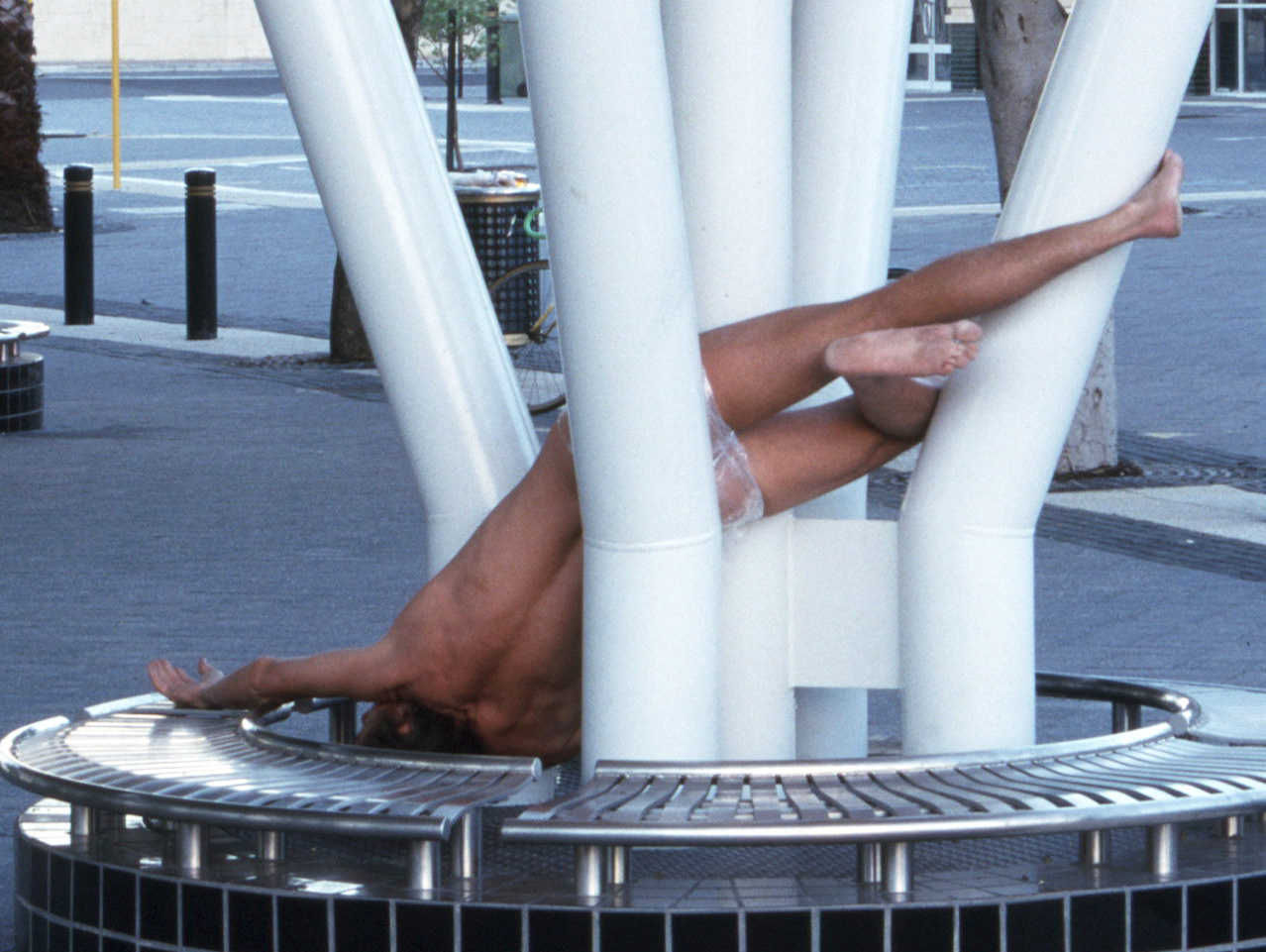 Performed with Spoken monologue:
"As cities become more polluted, culture becomes more interesting.....                       At about 20 degrees, an ideal temperature is reached for the production of culture....  It is amazing what orgasms can be achieved"