Everything starts to flow backwards....
Blood fills my head with warmth and pleasure, a sense of danger that this is unnatural and forbidden.... an escape to a world of unlimited pleasure.
I start to spin around, feeling my body weight pull from my ankles.
My whole body is erect like a compass pointing true north, pulling my whole being towards the earth - head first - pointing to planet earth. 
My feelings slow right down, sensations become important. With my eyes closed I feel my body with my hands, hear nature calling, the breeze, the sun and shade, the warmth on my skin and the cold patches.... I feel well played within all this as if floating within nature as some new invisible being.
I am totally unselfconscious..... I gaze into an unfamiliar arrangement of branches, leaves and sky. I close my eyes again and feel the pressure of blood in my brain. My body fluids are forcing their way back to nature, where they belong. I open my mouth and let saliva drip down to the ground.
The Banksia tree has a new flower, moist and fresh with nectar. The tree, (through its roots) is sucking the nectar back into itself. 
This flower is pushing out into a greater universe.... while its nectar is dripping to the ground, its blood is rushing through its brain with all consuming pleasure.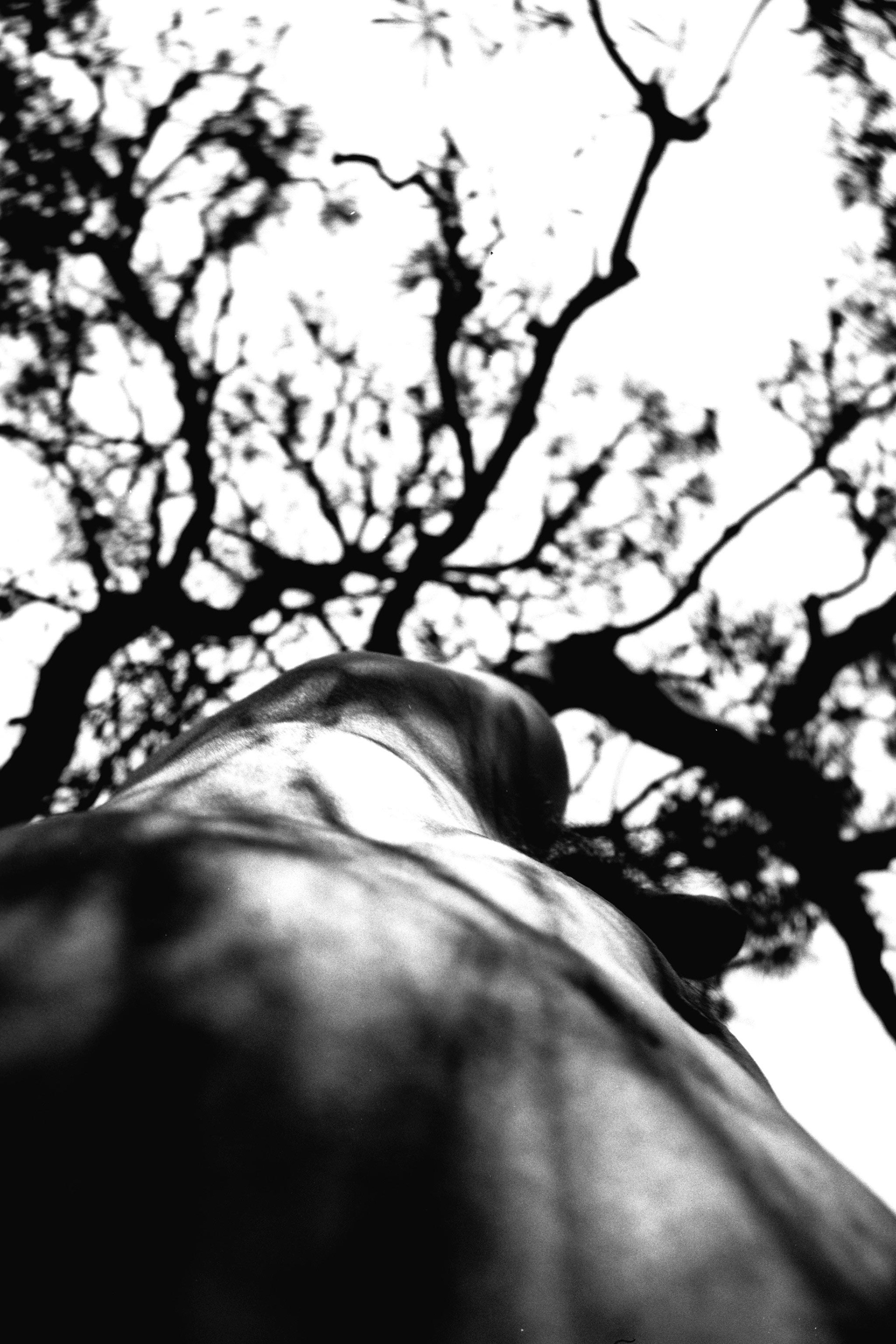 The body and the tree are the same - all material - the physical landscape. We as observers of this, think about things and what they mean to us - pleasure, pain, indifference, unhappiness, happiness. And we think to ourselves - how do I have more pleasure, how do I have more happiness.